Overview of ISI
ISI itself is located in a very nice part of LA, literally on the Marina and close to Venice beach and Santa Monica.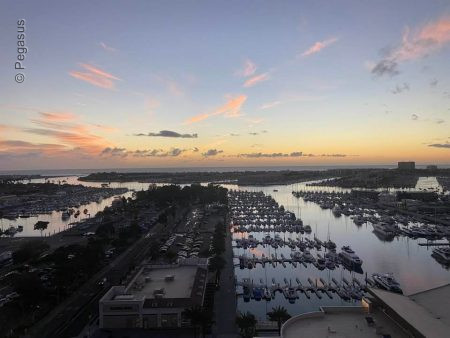 Marina del Rey, CA
4676 Admiralty Way, Suite 1001
Marina del Rey, CA 90292
310-822-1511
310-823-6714 (fax)
Cab fare is approximately $20-$25 from LAX and $40 from the USC main campus.
https://www.isi.edu/contact/#locations 
Living Close to ISI
The general area is called West LA. We personally don't recommend Marina Del Rey for living while at ISI. Instead there are neighbourhoods within a 7 miles radius that are more residential.
For housing areas close to ISI where one can live, are
Palms(neighborhood in LA), Mar Vista, Culver City, Playa Del Rey, Westchester.
Santa Monica and Venice Beach are also an option. However, they can be expensive.
Pegasus team members who live close to ISI generally live in Palms, Culver City and Westchester
The benefit of living in these areas, is that there are good bike paths (dedicated bike lanes most of the way) to reach ISI. In addition the bus service is also very convenient.
In terms of costs, if you are looking for a single bedroom apartment. The range would be around $2000 per month (unfurnished). Some visitors also do long term furnished AirBnb rentals. Another way of reducing costs, is to live with a couple of students in a 2 or 3 bed apartment.
In terms of looking for places to live, the best place to look for rentals are
https://www.zillow.com/los-angeles-ca/rentals/
https://www.trulia.com/for_rent/Los_Angeles,CA/ 
Craigslist  is also an option (Select Westside/Southbay as area). https://losangeles.craigslist.org/search/wst/apa#search=1~gallery~0~0 
Commuting
In general, Google maps gives very good transit directions in Los Angeles. Below, we include helpful information of trains and bus services close to ISI.
Metro Train Line
While there is no metro/train that comes close to ISI. if you live in any of the following neighbor hoods, you are close to an Expo Line. That is a metro train line going from Santa Monica to East LA via Downtown.
Information about Expo line can be found here including an updated map of the stations. There is also a convenient bike path that runs along the train line.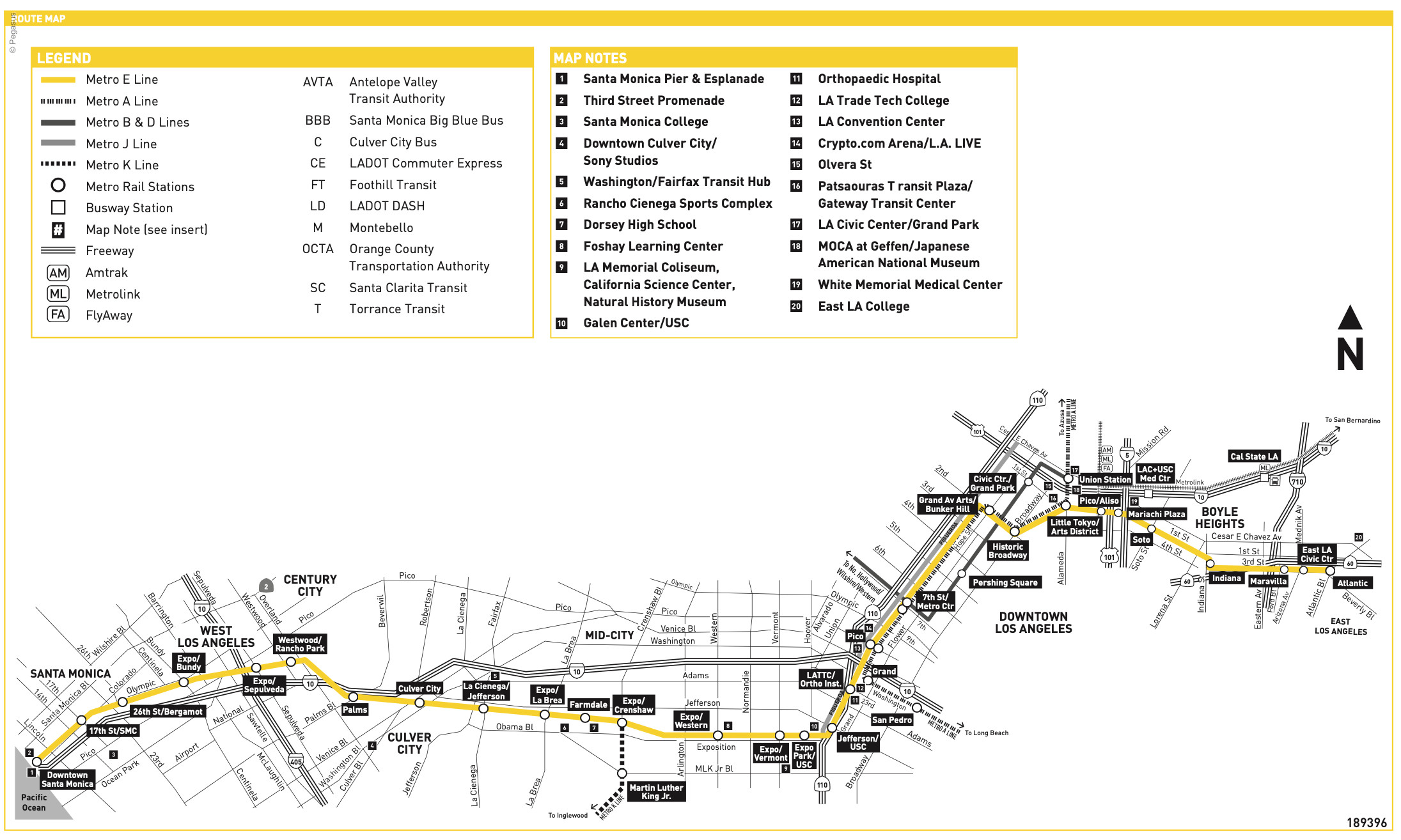 Exposition Line in Los Angeles. Current as of 2023
From Santa Monica there is a convenient bus line Big Blue 3 that gets you to ISI via Lincoln Boulevard. It goes all the way to LAX. The route can be found here.
Bus
When living close to ISI, you have access to 3 different bus systems , which have stops next to ISI
Santa Monica Big Blue Bus – Route 3
Culver City Bus – Route 7
LA Metro Bus – Route 108