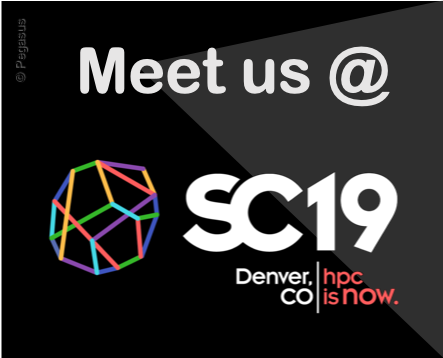 The Pegasus (SciTech) group will be actively participating in several events and presenting talks in workshops, panels, and exhibitors booths at SC19. Find below a list of events where you can meet our team. We look forward to seeing you in Denver, CO!
…
Sunday Nov 17:
14th Workflows in Support of Large-Scale Science (WORKS'2019)
Innovating the Network for Data Intensive Science (INDIS)
Workshop on Education for High Performance Computing (EduHPC)
…
Tuesday Nov 19:
…
Wednesday Nov 20:
11:15am-12:00pm – Mile High Ballroom – The Role of Cyberinfrastructure in Science: Challenges and Opportunities – Ewa Deelman, USC/ISI
11:30am-12:30pm – RENCI booth 781 – Cyberinfrastructure Center of Excellence Pilot – Anirban Mandal, RENCI
4:00pm-5:00pm – USC booth 1825 – WRENCH: Enabling Simulation-driven Development and Training of CyberInfrastructure Systems – Rafael Ferreira da Silva, USC/ISI
…
Thursday Nov 21:
…
Friday Nov 22:
…
We look forward to seeing you there !!!
…
136 views