Pegasus Users Group Meeting 2021 (Feb 23rd and Feb 25th, 2021)
2020 was a busy year for us!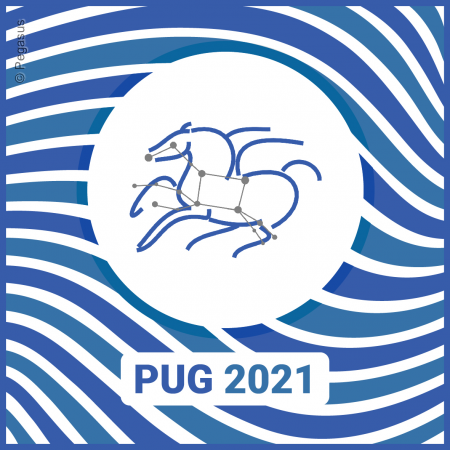 We released Pegasus 5.0 which comes with a brand new Python3 API for creating and managing workflows.
We have big goals for 2021. We are in the midst of planning our first ever Pegasus Users Group Meeting (PUG 2021), scheduled for February 2021, and would like to invite any of you to speak and share your experiences of using Pegasus. Share with the community how Pegasus has benefited your scientific endeavors and what you'd recommend we improve upon. Because of the pandemic, this event will be a virtual workshop spread over 2 days (9AM-1PM Pacific each day).
PUG 2021 aims to give an opportunity to Pegasus users and collaborators to interact Pegasus developers and share ideas and provide feedback. The users group meeting will be a mix of user experience talks along with technical Pegasus talks, tutorials, and office hours.
If you are a past or current Pegasus user and would like to present a talk at PUG 2021, please drop us an email at pegasus@isi.edu with the following information
Speaker and Title of the Talk
We are shooting for 15 minute talks, with a couple of minutes for Q&A.
You can register for the conference, and find a preview of the agenda at PUG 2021 page .
Looking forward to hearing back from you and seeing you at PUG 2021!