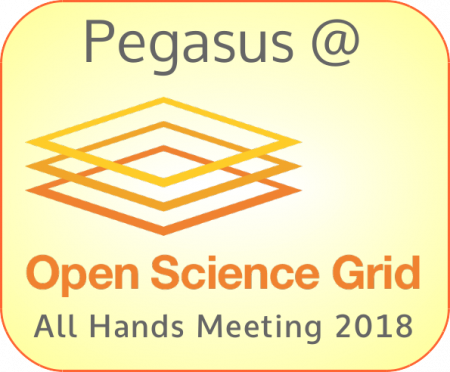 Last week, Open Science Grid held its annual All Hands Meeting, this time hosted by University of Utah. It was a pleasure to meet Pegasus users and see their talks. A big thank you to those projects and presenters, for sharing their experiences and continued use of Pegasus. Here are some highlights:
The All Hands meeting also covered some technologies which either are supported in Pegasus and/or are of interest to the Pegasus community. For example:
StashCache [slides] – A very efficient way to get data to your OSG jobs. Pegasus already has support for StashCache using stash:// URLs.
HostedCE. "Expanding the Reach and Scope of Hosted CEs" [slides]. This enables you to access XSEDE allocations from the managed OSG infrastructure and provides an easy approach to run high throughput workloads across XSEDE machines.
2,711 views