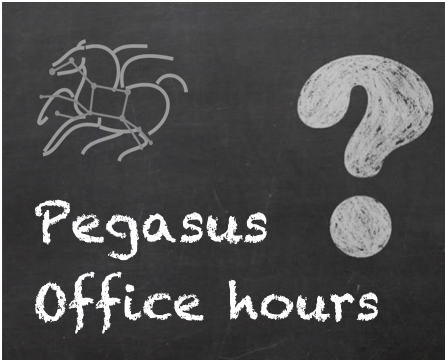 We will be holding regular online Pegasus Office Hours on Friday March 22nd at 11AM Pacific.
For this series, we will have an overview presentation of the Monitoring Capabilities in Pegasus' Panorama Research Branch. Topics include:
Fine grained monitoring of jobs with Kickstart's Online Monitoring Feature
Using darshan statistics to profile the I/O of your MPI jobs
Gathering transfer statistics from the Globus transfer service (https://www.globus.org)
Deploying the panorama data collection architecture
Overview of the Panorama Kibana Plugin for visualization
This is a great opportunity to learn how to use Pegasus in order to profile your pipelines and enhance the level of monitoring.
To join the meeting on a computer or mobile phone:
https://bluejeans.com/240192441
Just want to dial in on your phone?
1) +1.408.740.7256 (United States)
+1.888.240.2560 (US Toll Free)
+1.408.317.9253 (Alternate number)
Global Numbers: http://bluejeans.com/numbers
2) Enter Meeting ID: 240 192 441
3) Press #
See the Online Office Hours Series Page

1,926 views