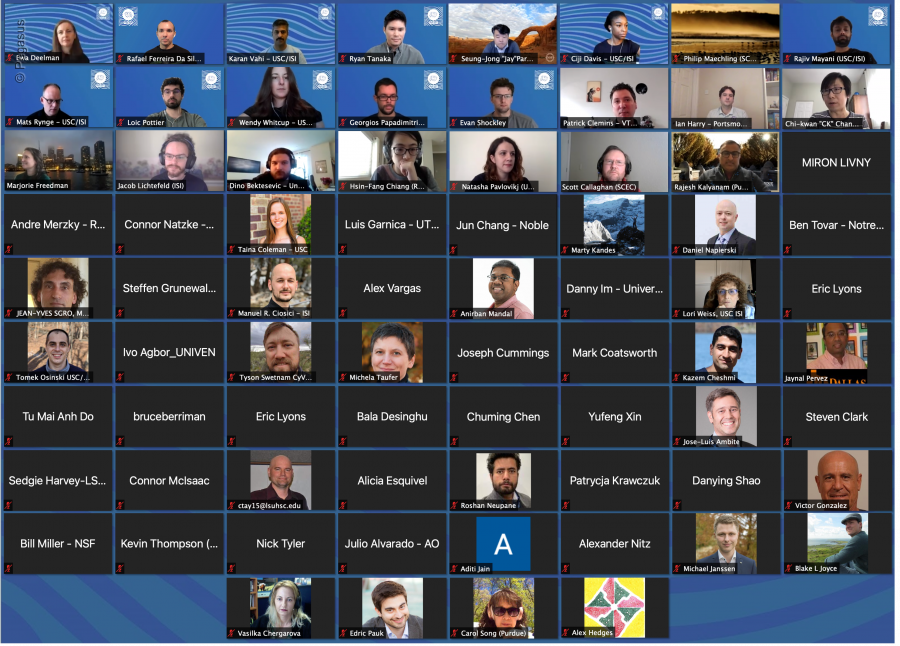 PUG 2021 was a success! We had great user community engagement throughout the two-day event via Zoom and Slack. Thank you to all those who gave presentations and attended – you have all contributed to the improving Pegasus in more ways than one.
In case you missed a session or would like to download a copy of a presentation, the materials are available under the agenda here.
A playlist for all the PUG2021 presentations is now available on YouTube: PUG 2021
Thank you all for your feedback on how Pegasus can improve. We gathered reported issues regarding the following topics:
Monitoring Improvements
Direct submissions to HPC Clusters
We will be tackling these topics and reporting our solutions to our users once they are ready or once we have an ETA for when they will be. We are actively engaging with the users that reported these topics to understand their needs better.
If you didn't get a chance to complete the after-event survey, please do so now.
If you have any issues or questions, please contact us via any of the support avenues. We encourage you to join the Slack Workspace as it is an on-going, open forum for all Pegasus users to share ideas, experiences, and talk out issues with the Pegasus Development team.